Visit Ron and Nita's, in downtown Sidney for a huge selection of clothing and accessories for work and play.
Below is a sampling of the many brands in stock at our downtown Sidney location.
Visit us today and see for yourself. You will not be disappointed.
Socks / Gloves

Carhartt
Fox River
Jox Sox
Lauer
Red Wing
Seirus

Work Clothes
(Coveralls / Bibs / Coats /
Sweat Shirts / Pants / Shirts /
Vests)

Berco
Carhartt
Dickie
Filson
Grand River
Helly Hasen
Key
Lee
Round House
Wrangler

Casual Wear ( Pants / Shorts /
Shirts / Coats / Sweaters )

Carhartt
Dickie
Falcon Bay
Foscani
Fox Fire
Haggar
Headlocks
Pelette
Stormy Kromer
Wrangler

Safety Clothing

Berne
Dickie
Forester
FR Carhartt
Lacrosse
Reflective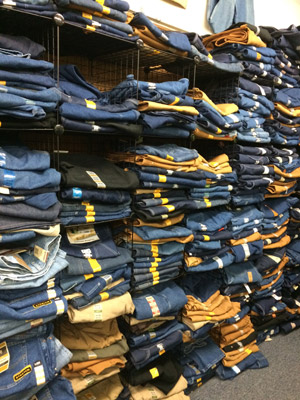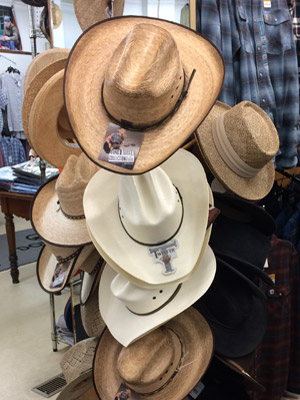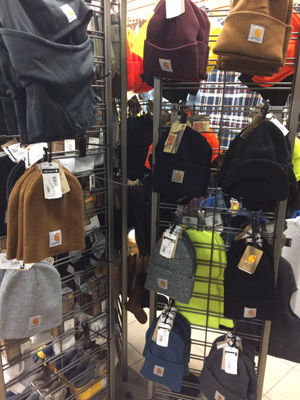 Wallets & Handbags

Scrubs

Cheerokey
Code Happy
Dickie
Heart Soul
Landau

Dancewear

Miscellaneous

180s Ear Grips
Due North Get a Grips
Due North Ice and Snow Traction
Ear Bags Sprigs
Power Step Insoles
Seirus
Spenco Insoles
Stanley
Superfeet Insoles
"American Made" products!
Miscellaneous

Fox River (sox)
Grand River (jeans)
Marc Wolf (belts)
Sven (purses)

Clothing & Hats

Filson
Stetson

Stormy Kromer